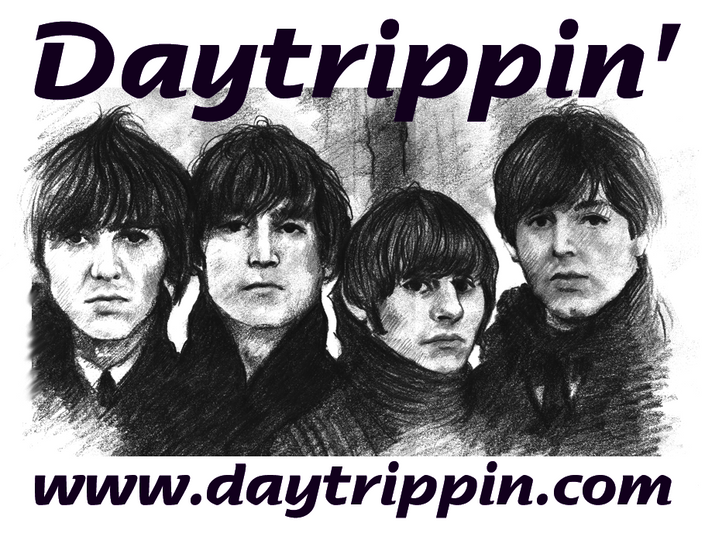 Daytrippin' Magazine Back Issues
Online access to all 28 issues of Daytrippin' Magazine
Support Daytrippin' and Beatles History!
For the first time, you can get access to the complete online archive of Daytrippin' Magazine at one low price!

Launched in 1997, Daytrippin' proved itself to be the "must-read" for Beatles fans of all ages. From the start, Daytrippin' stood out among the array of fan magazines due to its high-caliber visual and editorial appeal.
From 1998 to 2005, Daytrippin' was available for purchase at retail stores all over the world including Tower Records. Over seven years, Daytrippin' published 28 issues containing 900 pages of exclusive Beatles articles and interviews.
Now's your chance to read unique articles and exclusive interviews published only in the magazine pages of Daytrippin'! With special online access, read rock journalism at its finest featuring in-depth articles and interviews of the people, places and events significant in the "Beatle" world.
When you "enroll", you will have online access to all 28 issues of Daytrippin' Magazine. This option offers a large discount from purchasing each issue separately on the Daytrippin' website.
These articles are timeless and essential to understanding and documenting Beatles history. The magazine features exclusive interviews with Sir George Martin, Yoko Ono, musician Roy Young, photographer Bob Gruen, May Pang, filmmaker Albert Maysles, photographer Robert Freeman, guitarist Rusty Anderson, journalist Larry Kane, musician Mark Hudson, actor Victor Spinetti, promoter Sid Bernstein and many more!

[For a complete list of individual magazine description highlights, please visit Daytrippin' Magazine Back Issues page]
Your purchase will enable the writers and editors of Daytrippin.com to continue to offer quality music journalism and accurate historical documentation of the history of The Beatles.

You will have printing, but not downloading, capabilities with the PDFs. If you want to download the PDF versions or order hard copies of the magazine, please visit Daytrippin' Magazine Back Issues page